Party Office
811 NE 14th St.,
McMinnville, OR 97128
Party Officers
Chair, Yamhill County
Sarah Grider
I have dedicated my life to serving our country and community, and I am ready to be a strong progressive voice for our families in Salem.
As a veteran, a caregiver, and an educator, I am no stranger to hard work, dedication, or self-sacrifice.
As a caregiver to seniors and people with disabilities, I know how important it is that Oregonians are able to retire with dignity, and how hard that can be when families have to make tough choices – like deciding between paying rent or saving for retirement. In Salem, I will fight for good, family-wage jobs, and access to affordable, comprehensive healthcare.
I know some of the biggest problems facing our families today are affordable housing and economic opportunity. I will advocate for laws that promote small business growth and equitable development locally and across the state.
As a special education assistant, I work with kids every day who are left behind when we are unable to fully fund our schools. As your next State Senator, I will advocate for stronger schools by working to find sustainable solutions to our funding challenges.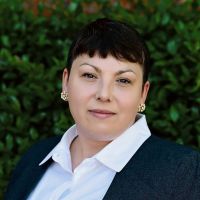 Candidate
Party Office Holder
Chair, Yamhill County
Contact info
Website
(503) 545-8785