Submit Feedback on our 2024 Delegate Selection Plan Today!
How to Be A Delegate to the 2024 Democratic National Convention from Oregon!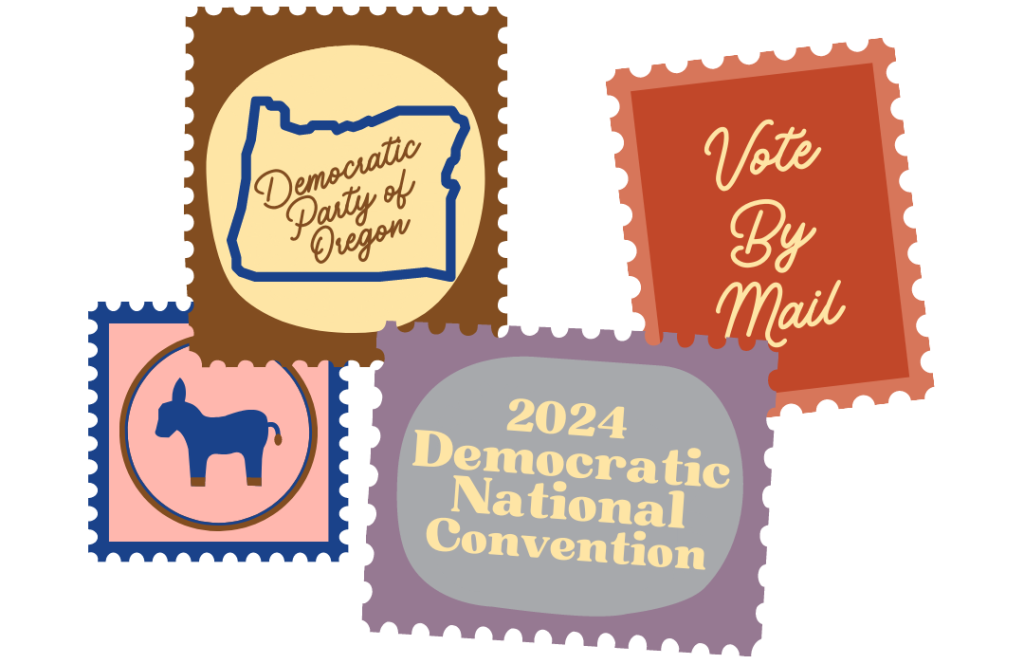 Every 4 years, each of the 57 State Democratic Parties crafts our Delegate Selection Plan for the Democratic National Convention. This plan shares how Democrats in that state will be chosen to represent their state at the Democratic National Convention, where our Presidential & Vice Presidential nominees are chosen for the general election, and where we approve the national Democratic Party Platform.
Right now, Oregon has prepared our DRAFT 2024 Plan, which is open for public feedback until April 15th at 5pm! (30 days). Once feedback has been reviewed and integrated into the plan, the Democratic Party of Oregon will approve this plan, and submit it plan to the Democratic National Committee for approval. On this page you will find our draft plan, the feedback form, handouts about the plan, and information on trainings. Once the plan is approved this page will be updated to show how to run to be a Delegate!